ECO-CHIC SCENTED CANDLES
Out of Stock
Handcrafted from natural fabric remnants, these Loro Piana candles add eco-chic flair to any home. Reusable container once burned.
Italy
FAM2939
Oct 2 - Oct 5
Eco-Chic Scented Candles
DETAILS & CARE
Introducing our Eco-Chic Scented Candles from Loro Piana. These one-of-a-kind design objects are handcrafted from remnants of natural fabrics, providing a distinctive flair to any home. The unique Myanmar Jacquard design adds a touch of elegance to any room. The candles are also infused with a luxurious Loro Piana scent, creating a warm and inviting atmosphere. The best part? Only the inner part burns down, so they can be used as containers afterwards, making them a sustainable choice for your home decor. Add a touch of elegance and eco-consciousness to your home with these unique candles.
DETAILS
Sweet floral essences
Black pepper, cedarwood and vetiver
Removable oak disc with centre hole for the wick
Decorative
COMPOSITION
Methyl Cedryl Ether
Beta Pinene
Linalool
Linalyl Acetate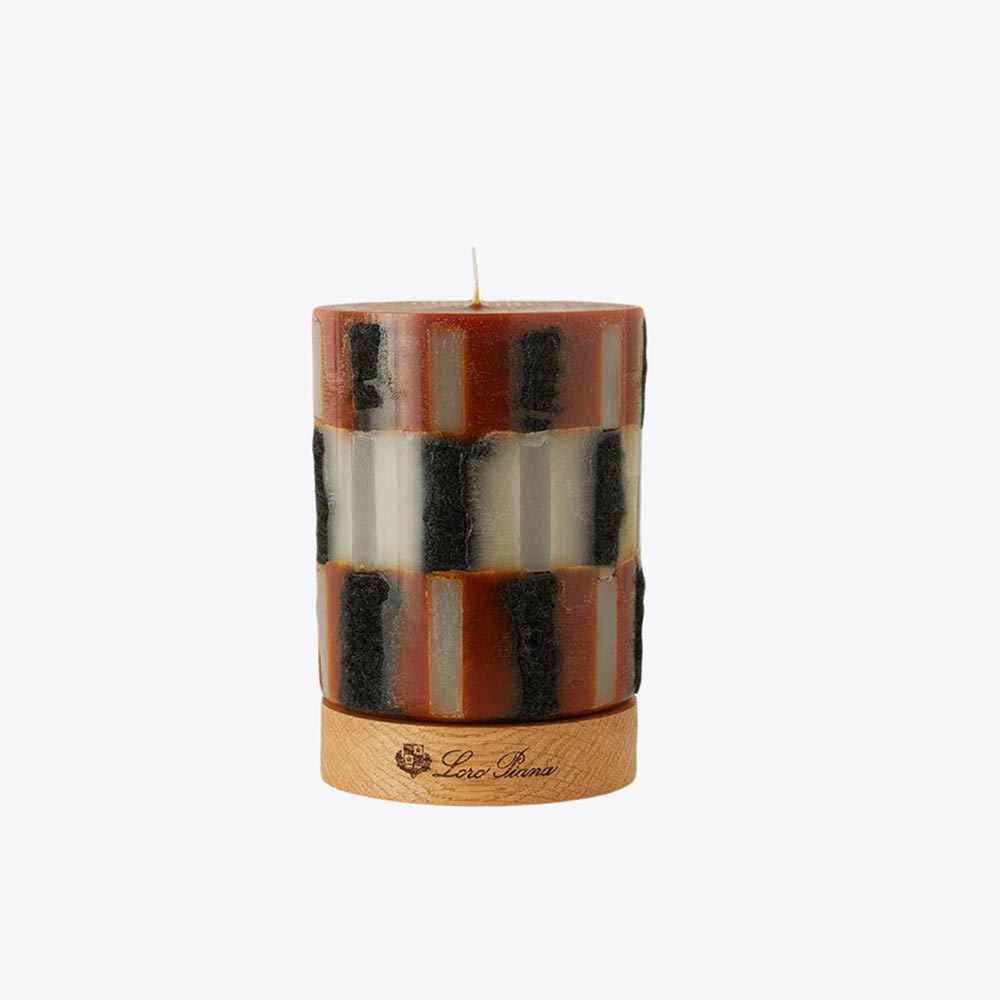 Size
Height - 4.9
Diameter - 4.5
Height - 12.5
Diameter - 11.5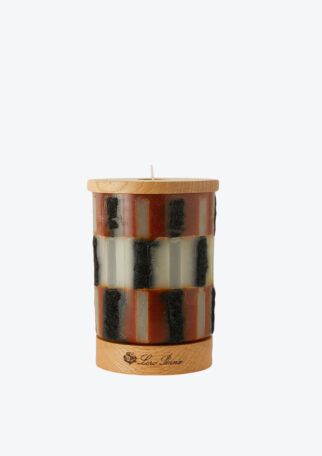 WE WILL TAKE CARE OF
Free Shipping on purchase over $250.
Shipping on purchase under $250: $20 charge
The goods will be delivered without any extra cost.
Free returns within 14 days (excludes customized pieces).
IMPORT DUTIES INFORMATION
All import duties are included in your order - the price you see is the price ypo pay.
ESTIMATED DELIVERY
Oct 2 - Oct 5