DOLCE&GABBANA ESPRESSO SET
Out of Stock
Elegant fine porcelain espresso cup and saucer set featuring a decorative motif inspired by a Sicilian folkloric element.
Italy
TCCE14TCAEFUC034
Oct 2 - Oct 5
Dolce&Gabbana Espresso Set
DETAILS & CARE
Indulge in a touch of luxury with this beautiful fine porcelain espresso cup and saucer set from Dolce&Gabbana. The set features a decorative motif inspired by a foulard print of the Carretto Siciliano, a folkloric element from a place known for its rich traditions, artisanal craftsmanship, and unique colors. This elegant set is a perfect addition to any coffee lover's collection, and a great way to add a touch of luxury to your morning ritual. The intricate design and fine porcelain material make this set a true work of art, and a perfect gift for any occasion
DETAILS
Espresso cup and saucer
Decorative motif
Artisanal craftsmanship
Unique colours
DESIGN ID
TCCE14TCAEFUC034
Size
Cups Height - 2.3
Saucer Diameter - 4.7
Cups Height - 6
Saucer Diameter - 12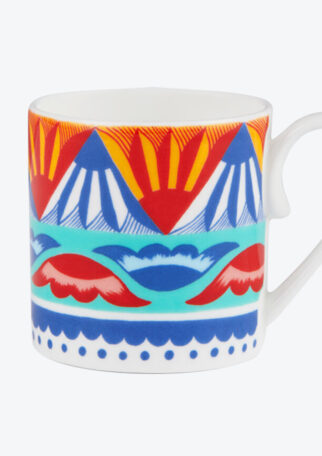 WE WILL TAKE CARE OF
Free Shipping on purchase over $250.
Shipping on purchase under $250: $20 charge
The goods will be delivered without any extra cost.
Free returns within 14 days (excludes customized pieces).
IMPORT DUTIES INFORMATION
All import duties are included in your order - the price you see is the price ypo pay.
ESTIMATED DELIVERY
Oct 2 - Oct 5
ITALY
ABOUT
Dolce and Gabbana is an iconic Italian fashion and home brand, founded in 1985 by designers Domenico Dolce and Stefano Gabbana. The brand is known for its luxurious and glamorous aesthetic, featuring bold prints, rich colors, and opulent fabrics. Dolce and Gabbana's home products include luxurious bedding, towels, and bathrobes, as well as elegant homeware such as vases, candle holders, and decorative accessories. The brand's products are inspired by Italian culture and craftsmanship, and are made using the finest materials and techniques.
SHOP DOLCE & GABBANA