CHARLIE BROWN PORCELAIN FIGURINE
Out of Stock
Collectible porcelain figurine of Charlie Brown, featuring a matte and glazed finish with pearly tones.
Spain
1009491
Oct 2 - Oct 5
Charlie Brown Porcelain Figurine
DETAILS & CARE
This collectible porcelain figurine of Charlie Brown is a must-have for any Peanuts fan. The figurine is made from high-quality porcelain that has been decorated with a matte and glazed finish, giving it a unique and elegant look. The pearly tones used to decorate the figurine add a touch of class and elegance, making it a beautiful addition to any collection. The attention to detail is impressive, making the figurine an accurate representation of the beloved comic strip character. This figurine is perfect for displaying on a desk, bookshelf, or mantel and makes a great gift for any Peanuts fan.
DETAILS
Figurine
Matte and glazed porcelain
Pearly tones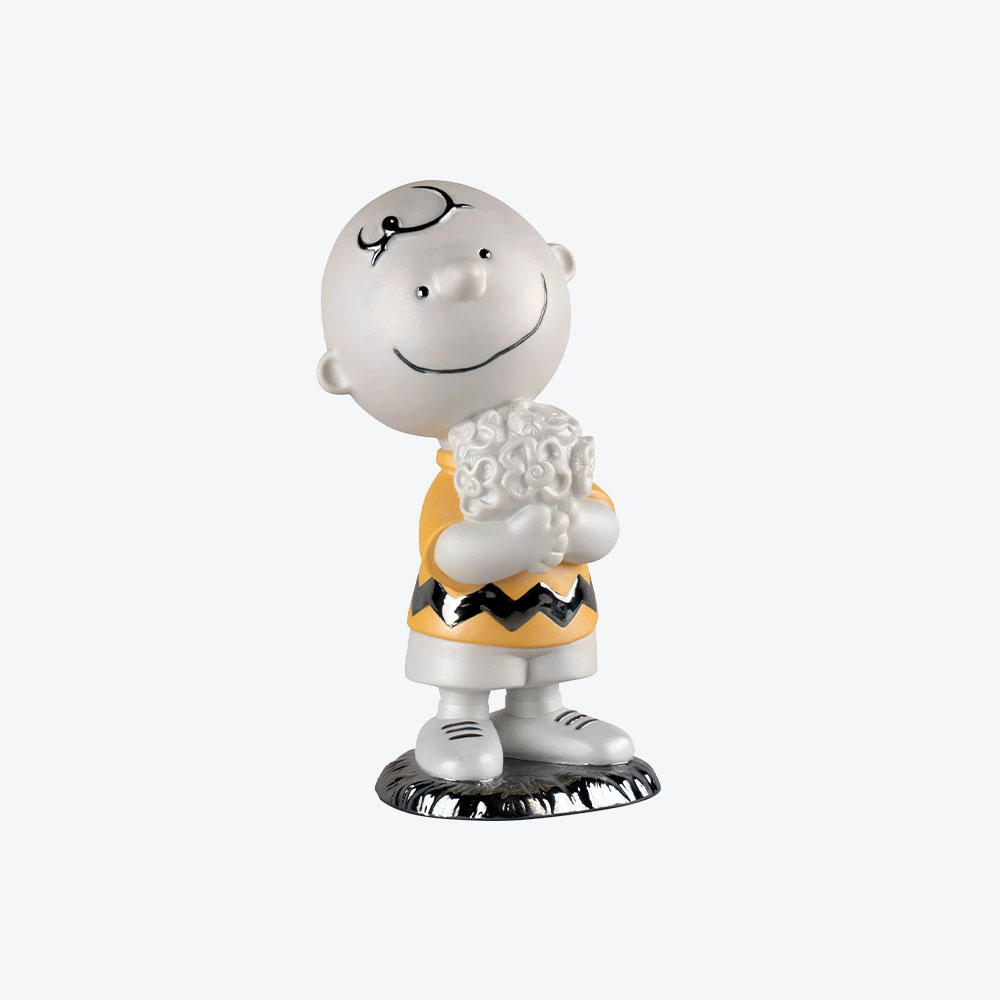 Size
Dimensions - 8.6 x 3.9 x 3.9
Dimensions - 22 x 10 x 10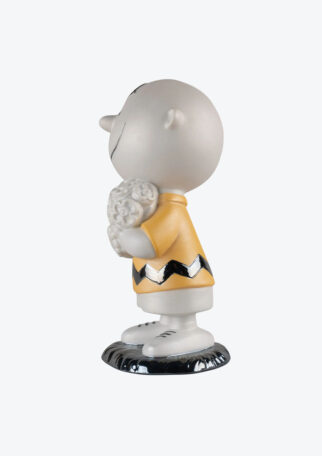 WE WILL TAKE CARE OF
Free Shipping on purchase over $250.
Shipping on purchase under $250: $20 charge
The goods will be delivered without any extra cost.
Free returns within 14 days (excludes customized pieces).
IMPORT DUTIES INFORMATION
All import duties are included in your order - the price you see is the price ypo pay.
ESTIMATED DELIVERY
Oct 2 - Oct 5
SPAIN
ABOUT
Lladro is a Spanish porcelain figurine brand founded in 1953. The brand is known for its intricate and detailed figurines, depicting a wide range of subjects including animals, people, and nature scenes. Lladro figurines make for a beautiful addition to any home, adding a touch of elegance and sophistication to any space. In addition to figurines, Lladro also offers a range of home decor items such as vases, sculptures, and candle holders.
SHOP LLADRO